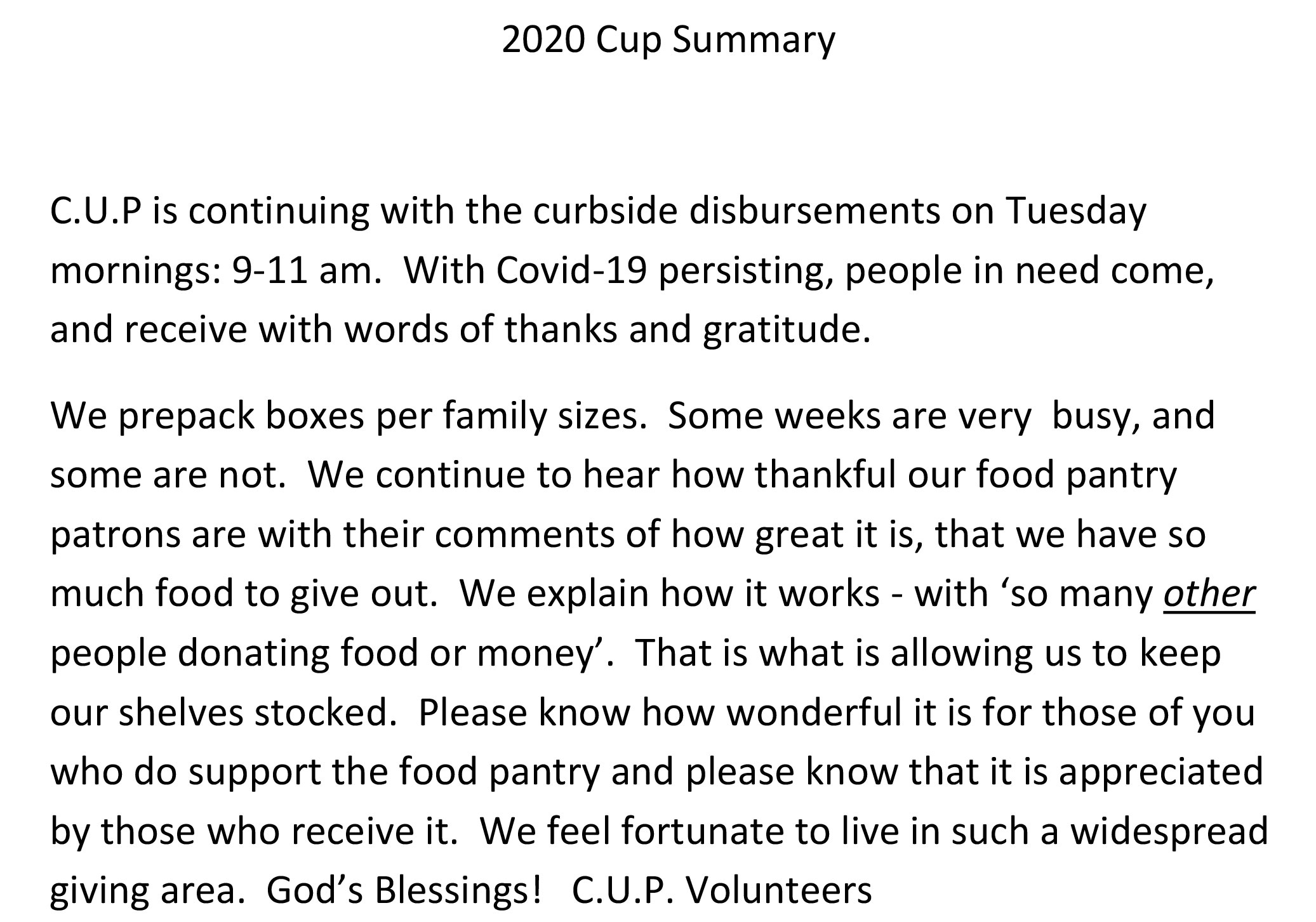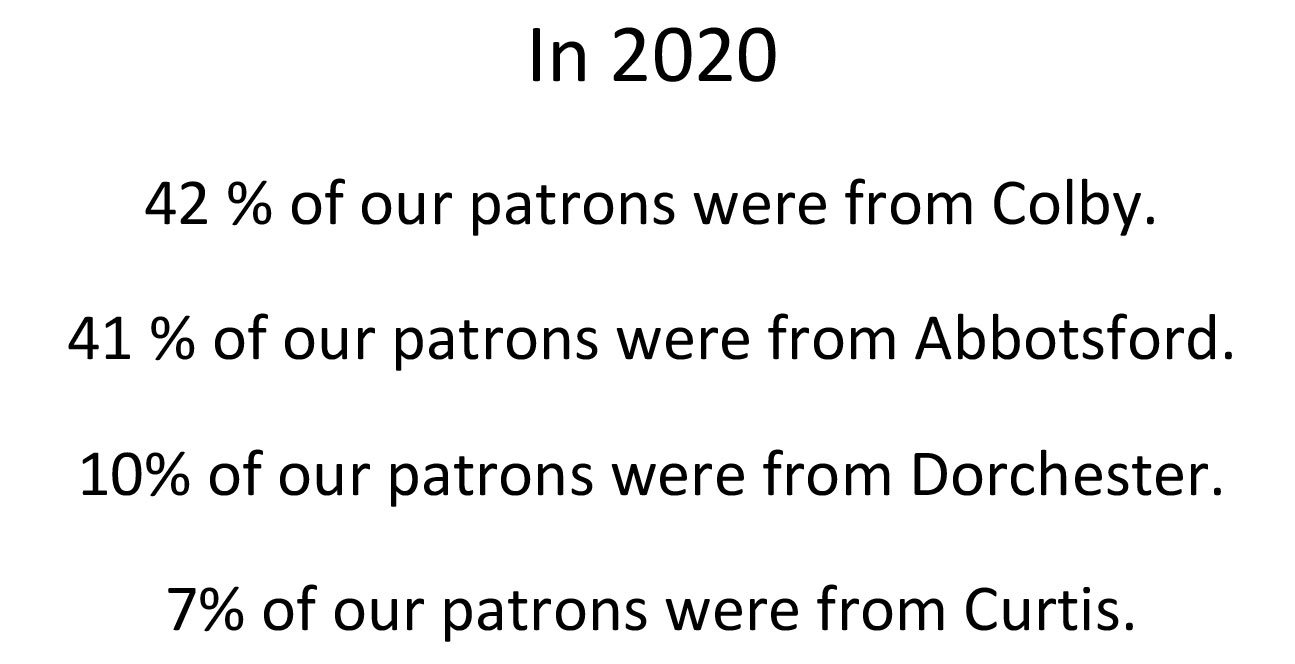 When people are facing a crisis in life, a personal or family need or are at their most vulnerable, we respond with care and compassion, ready to serve and love our neighbor. We believe Christ has freed us to embrace and care for people of all ages in any situation or context.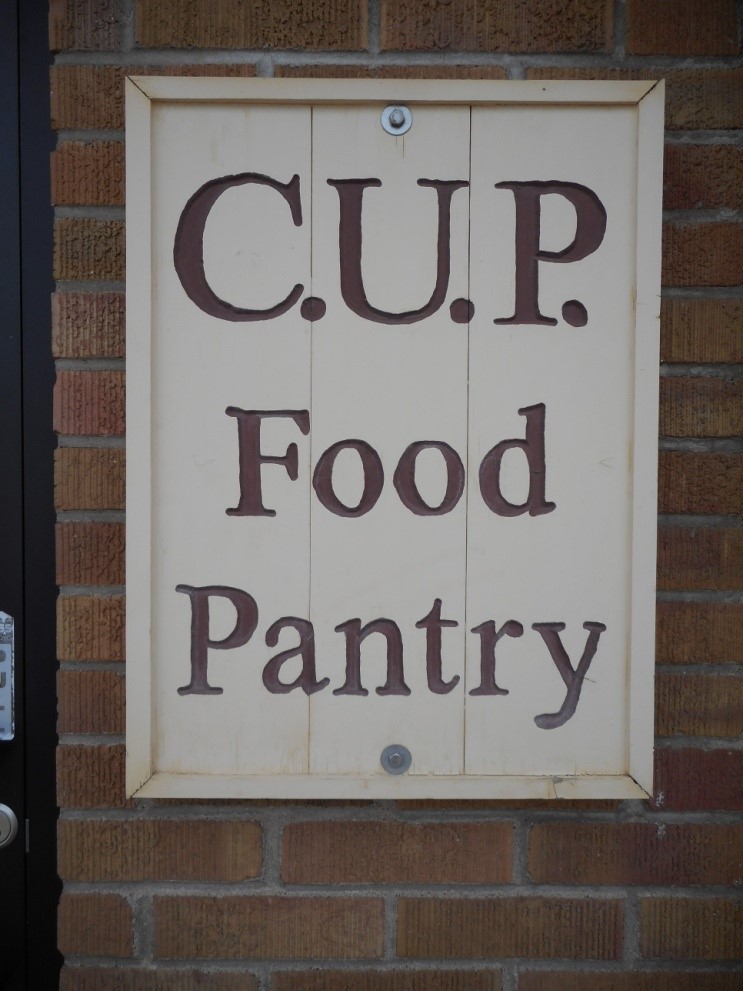 Community United Pantry (C.U.P.)
The Community United Pantry has been in operation since 1985. Zion's Food Pantry serves the communities of Colby, Abbotsford, Curtiss and Dorchester. Hours of distribution are Tuesday mornings from 9:00 – 11:00 am. The pantry is funded through donations only. Donations are accepted during the church office hours.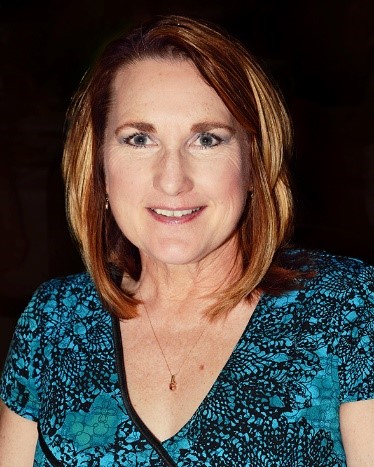 Together in Mission – Mission Support
Because of Zion's Congregations desire to participate more directly and personally in God's mission work – to bring the Good News of salvation to the very ends of the earth – we have committed to supporting the mission endeavors of Missionary Cynthia Wrunke. Cindy is currently leading a team in the Czech Republic.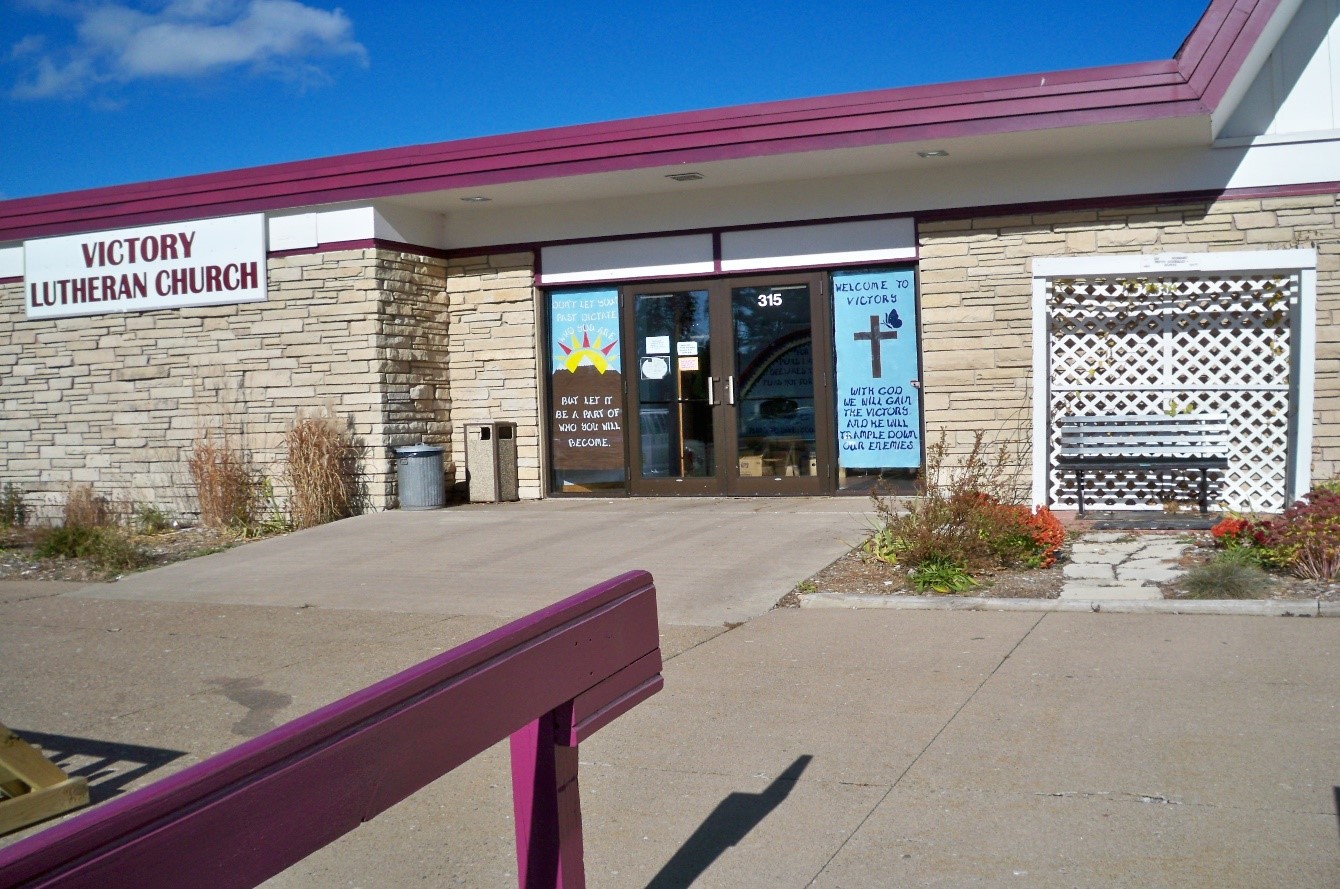 Victory Lutheran Church – Mission Support
Victory Lutheran Church is located on an old Air Force Base in the Upper Peninsula of Michigan. Victory Lutheran Church serves a community in which 78% of the families receive some form of government assistance. There are some serious social issues in a high percentage of homes in the area. Victory lacks a solid base of members who can effectively minister to the needs of the community. There is a tremendous opportunity to reach out to these people and make a difference in their lives.